ACCESS
東京都八王子市高尾町1799-3
Mt.TAKAO BASE CAMPは京王線高尾山口駅から徒歩3分ほどの立地です。
一般利用者用駐車場・バイク置き場はありませんので、公共交通機関もしくは近隣コインパーキングをご利用下さい。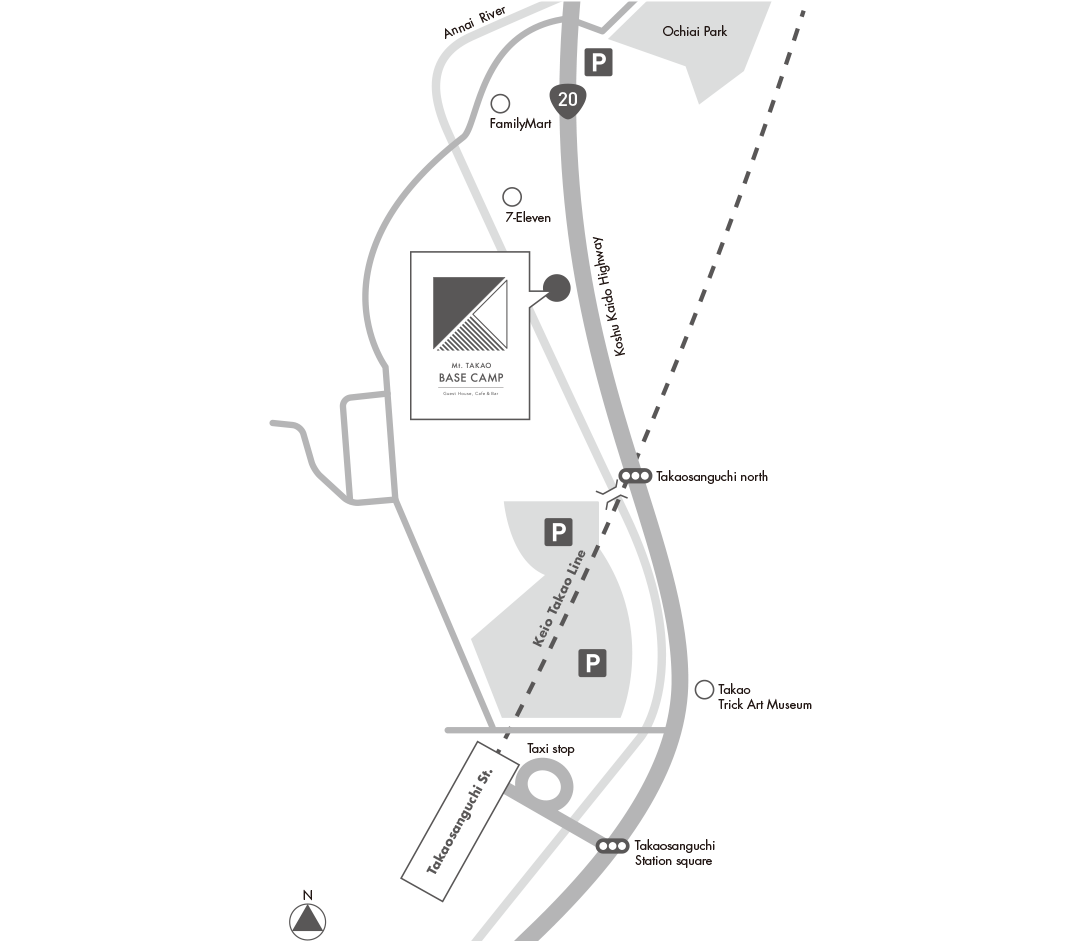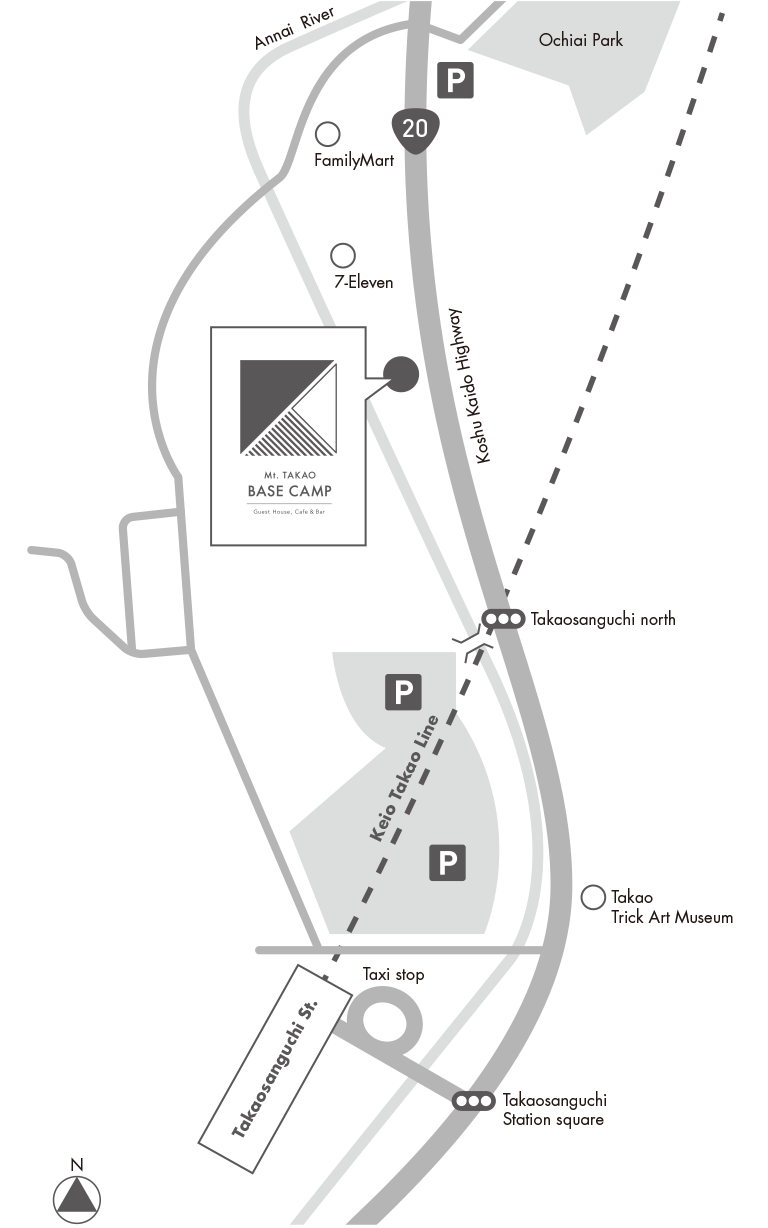 空港からお越しの方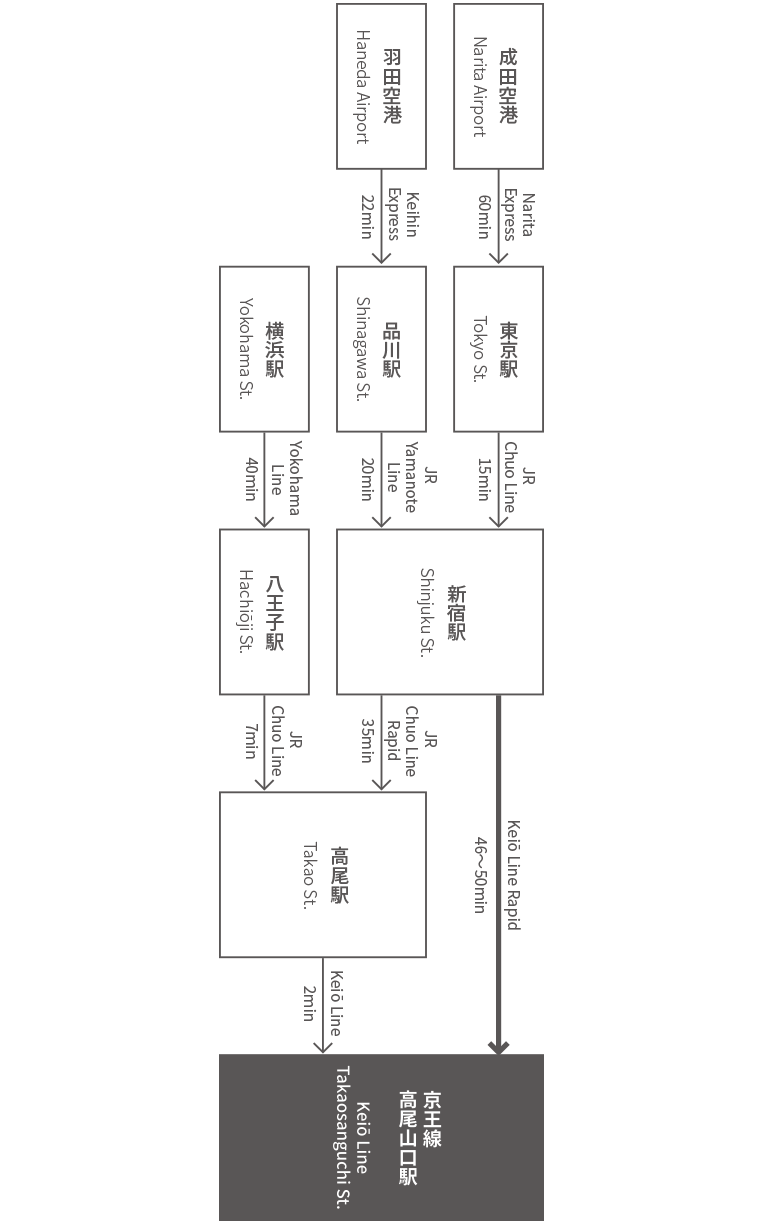 お車でお越しの方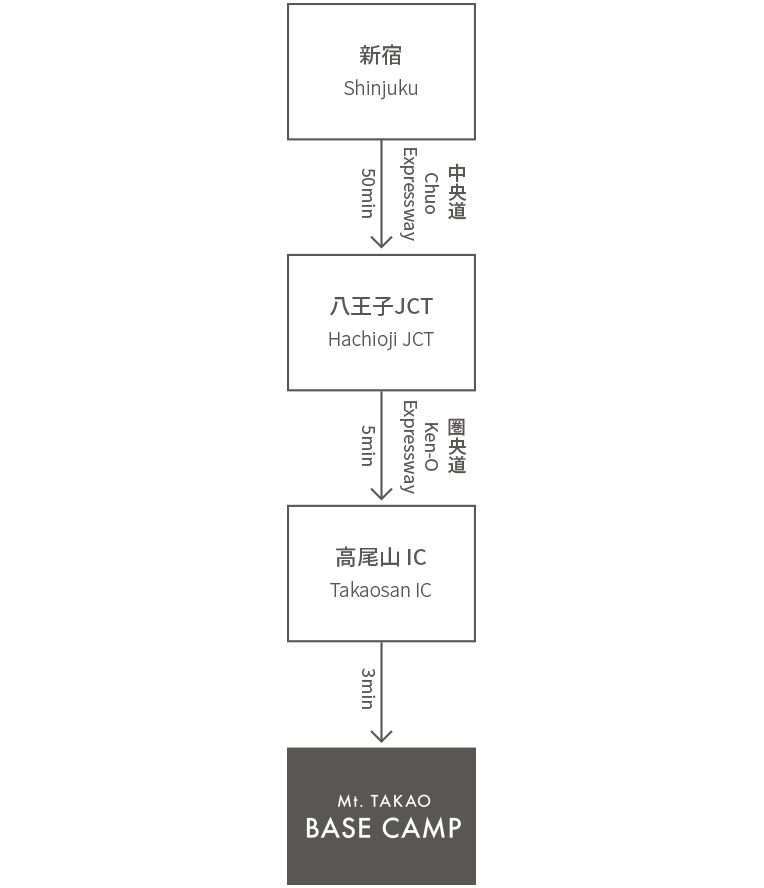 ACCESS
1799-3, Takaomachi, Hachioji, Tokyo
Mt.TAKAO BASE CAMP is about a three minutes' walk from Takaosanguchi Station on the Keio Line.
Unfortunately, there is no car or motorcycle parking available. Please use public transportation or the nearby coin parking. Or if you'd like to come by bicycle, there is space in front to lock your bike.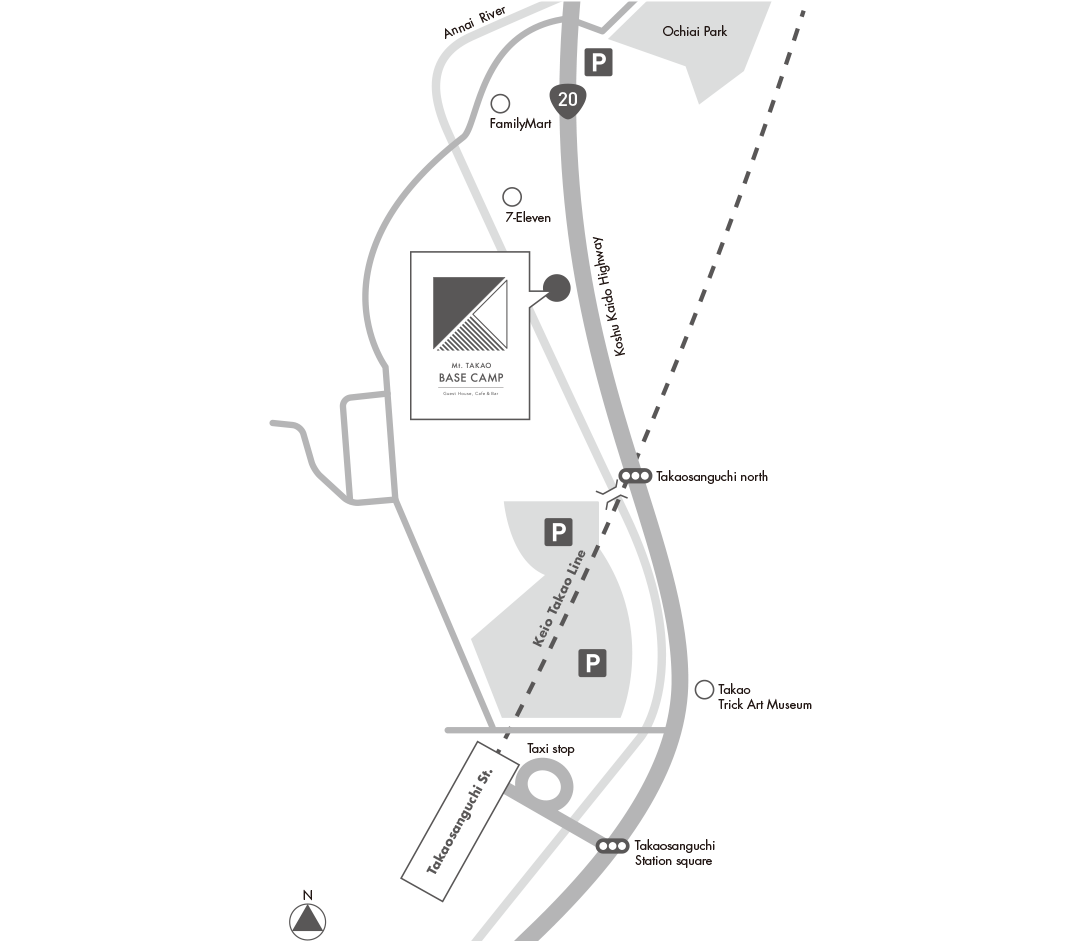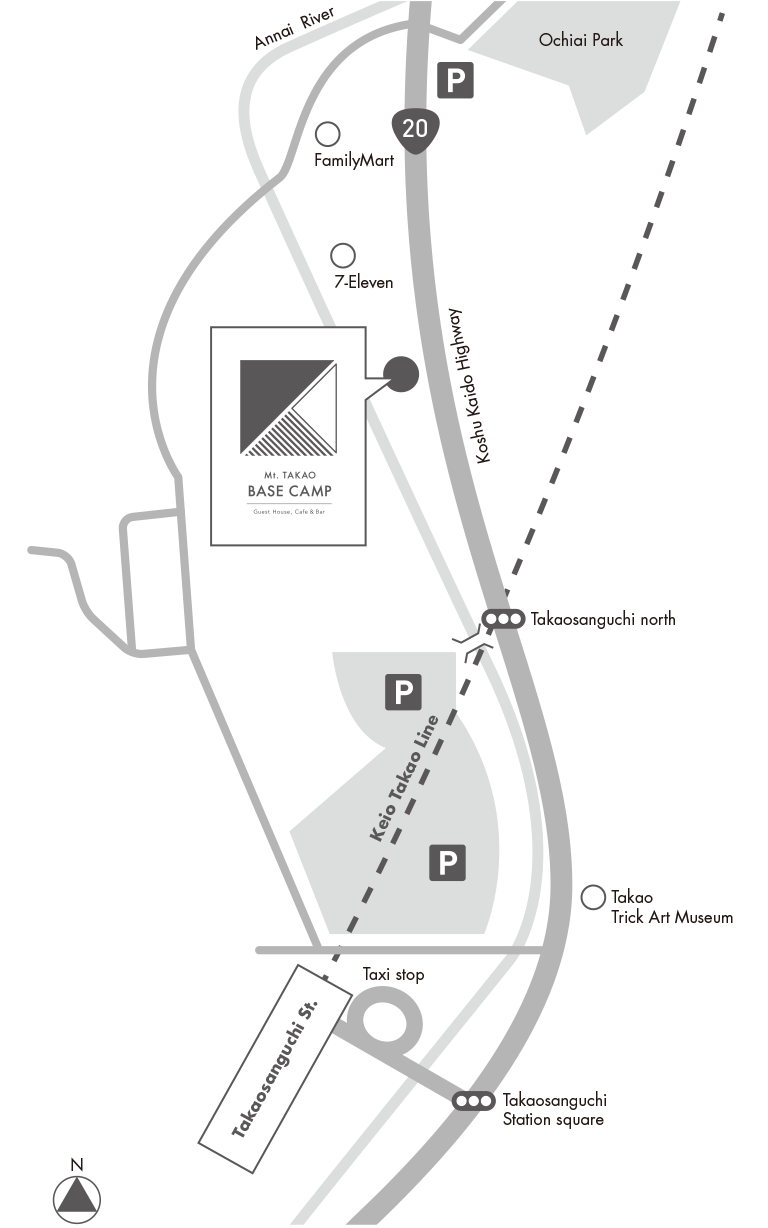 Access from the Airport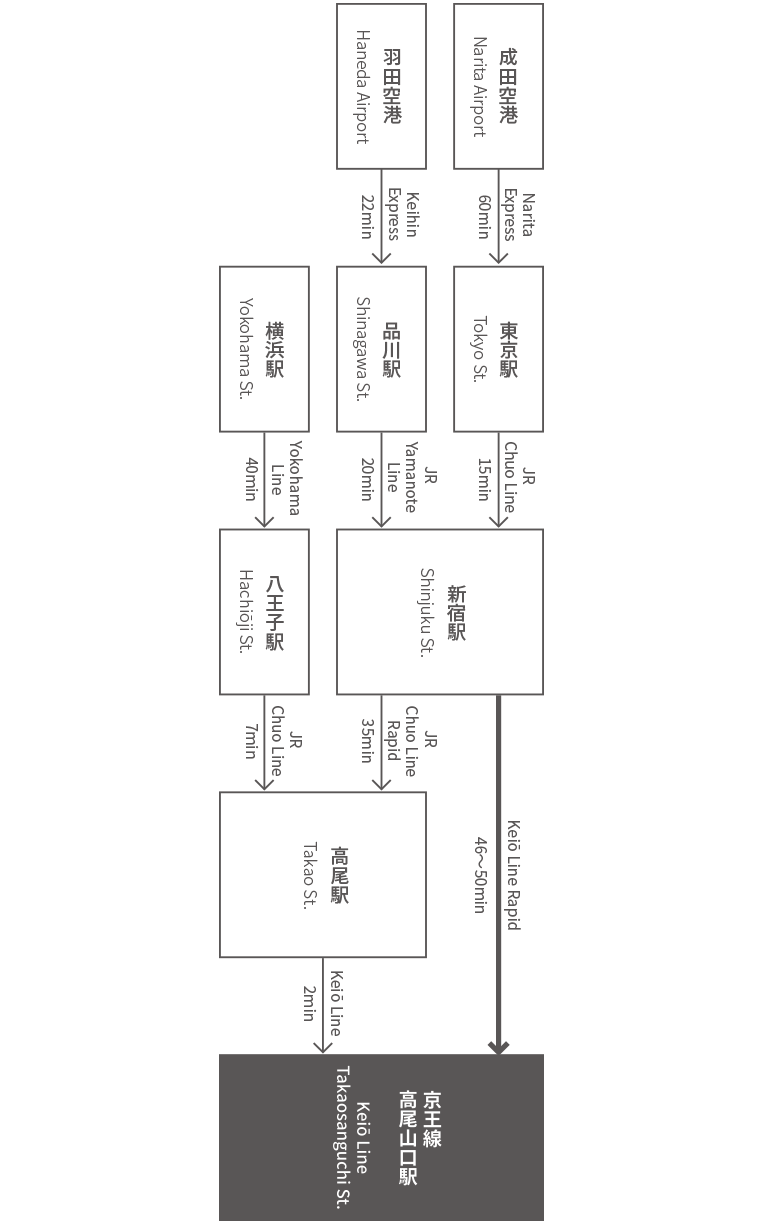 Access by Car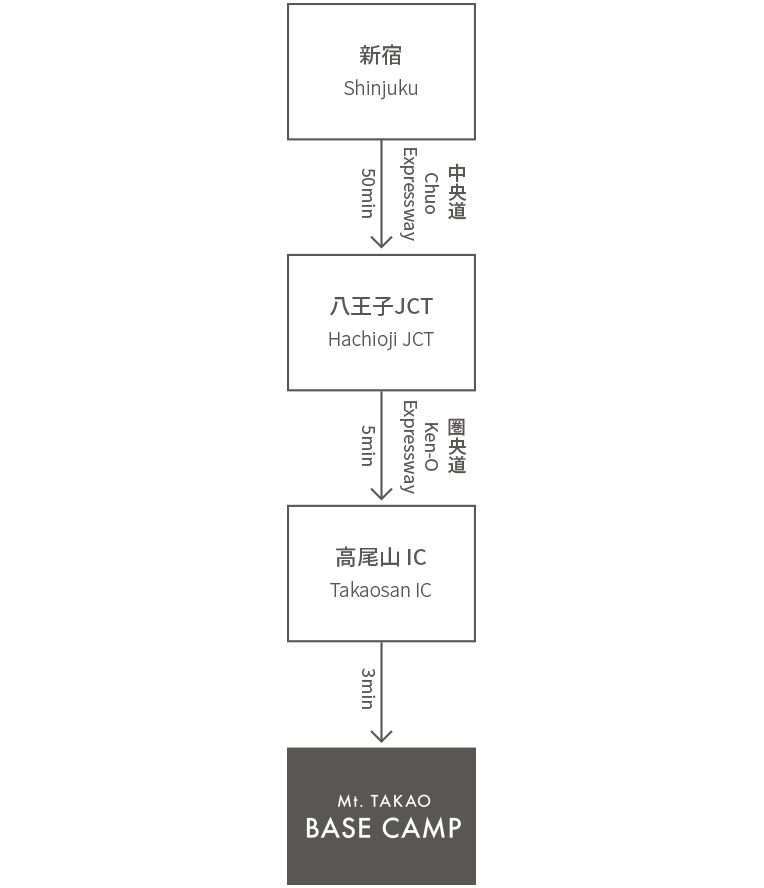 © Mt.TAKAO BASE CAMP All rights reserved.