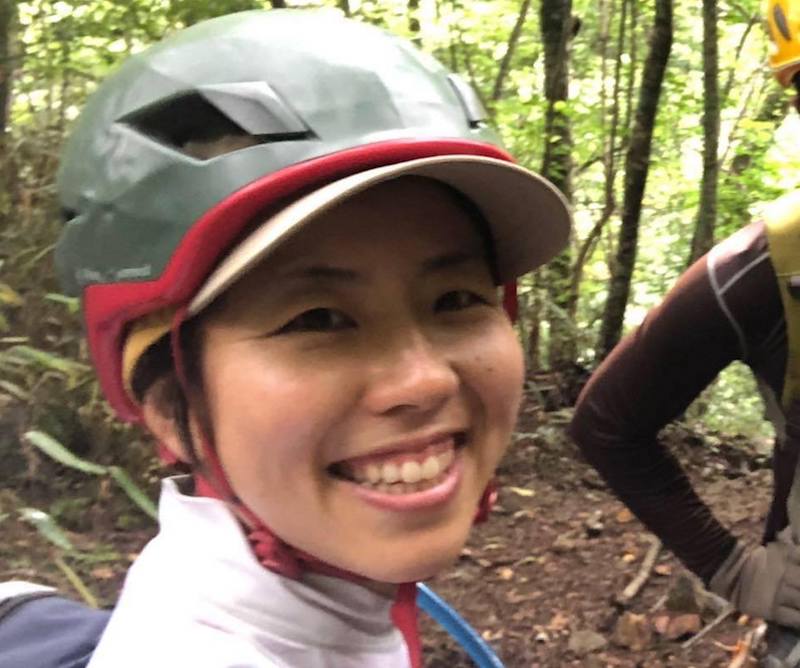 ◉プロフィール
 
幼少期は超インドア派。映画好きがこうじて20代半ばまでは映画業界で働くも、ストレスと多忙で心身をこわし挫折。
そんな時、偶然歩いた熊野古道に感動して「山っていいかも?!」と思い東京を引き払って八ヶ岳の山小屋スタッフへ転身し、登山を始めた。
海外への憧れから、30歳目前にしてワーキングホリデーで、片道航空券でカナダへ、そしてニュージーランドへ。
その時に、世界で最も美しい散歩道として国際的に有名なミルフォード・トラックで、現地ハイキング・ガイドになるチャンスに恵まれ「これか私の天職かも!」と信じて、2013から2018年まで5シーズン勤務。
その間、世界各国からのお客様約4000人を英語でガイドしてきた。
社内投票では最優秀ミルフォード・ガイドに選出されたこともあり、その豊富なガイド経験を生かして現在は、日本の美しい自然や歴史、文化を訪日外国人へ紹介するためにインバウンド・ガイドとして活躍中。
最近は、自身の海外体験をもとに講演活動も精力的に行なっている。
静岡出身、現東京都在住。
English Profile
Why don't you have an ultimate hiking experience with me?
If you are looking for the best guide for your hiking trips, I am here for you!
Inspiring AdventuresHead Guide / Hiking Entertainer : Akiko
About AKIKO
Born and raised in Shizuoka, Japan.
After working in the film industry for 4 years, I drastically changed my career and jumped into the outdoor field. In 2013, I started guiding hiking trips on the Milford Track in New Zealand, known as "The Finest walk in the world", there I guided around 4,000 clients from all over the world up until 2018.
In 2008, I came back to Japan, then I've been enjoying guiding in my beautiful home country to share the great experience with the people from oversea. My speciality is hiking around the mountains nearby Tokyo as well as the world heritage "Kumano Kodo", but also recently I enjoy guiding a city tours in Tokyo and other towns including Kyoto and Nikko, and cycling tours too.
*7 years guiding experience
*5 summers seasons guiding experience on the Milford Track known as the world's finest walk in NZ
*Awarded for the best guide on the Milford Track by the staff vote in 2014-15 season
*Recently started Youtube!
*For more details about me, please check my facebook page
Please don't hesitate contact me if you are looking for a personal guide for your hiking trips!